Tribal Government
Tribal Council
and Services
The Coushatta Tribal Council is the democratically-elected governing body consisting of five members: four council members and the chairman. The first tribal council elections were held in 1985 and members serve staggered four-year terms.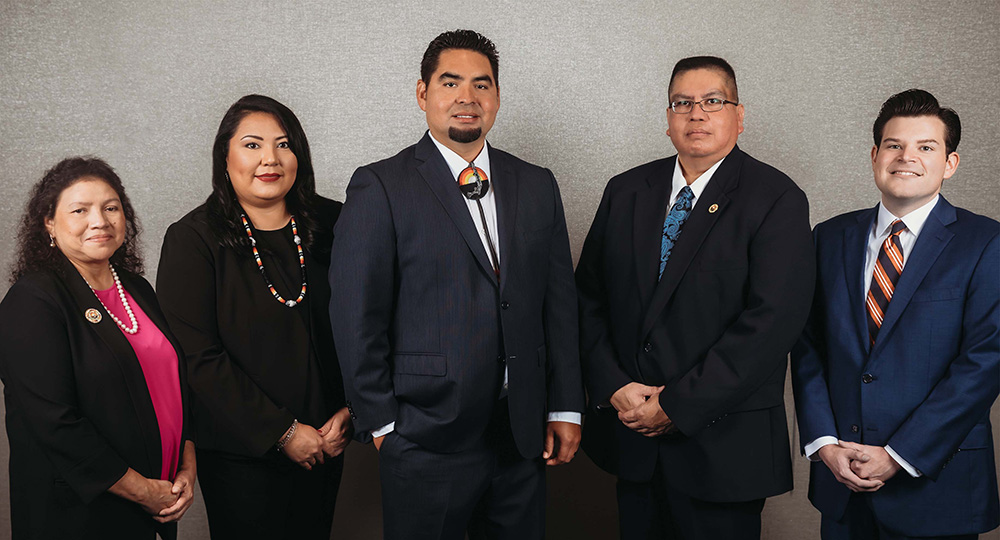 Jonathan Cernek, current chairman of the Coushatta Tribe, took office in June 2021 and is serving a four-year term. Loretta Williams is serving her second four-year term and Kristian Poncho is serving an inaugural four-year term as Secretary-Treasurer. They are joined by Vice-Chair, Crystal Williams and Council Member, Kevin Sickey.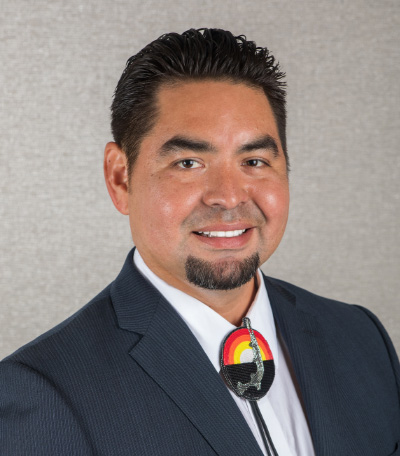 Jonathan Cernek, Tribal Chairman
Chairman Cernek served on the Tribal Council for eight years as Vice-Chair and Council Member prior to being elected Chairman.
He has a master's degree in management from Liberty University and a bachelor's degree in marketing from McNeese State University.
He has also served as an adjunct teacher for the Indian Bible Academy for 11 years.
"We have so many great minds with the motivation to succeed. Our people continue to be our greatest resource."

Jonathan Cernek
Chairman Cernek is passionate about serving the community and helping others. His vision for the Tribe's future is to inspire fellowship and promote unity.
He believes that the greatest things in life happen with teamwork and that the Coushatta people are the most important resource we have.
Tribal Council Members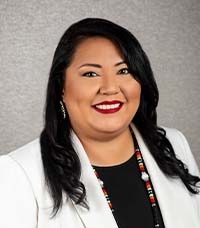 Crystal Williams
Vice-Chair
(337) 584-1549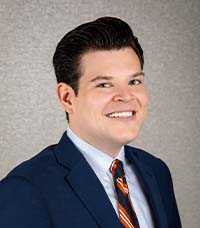 Kristian Poncho
Secretary-Treasurer
(337) 584-1409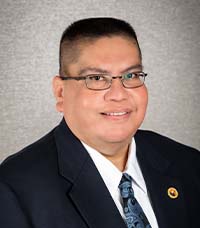 Kevin Sickey
Council Member
(337) 584-1550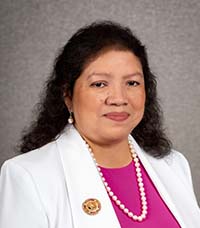 Loretta Williams
Council Member
(337) 584-1410
Tribal Services
ADMINISTRATION BUILDING
Front Desk
(337) 584-1401
OFFICE OF THE TRIBAL CHAIRMAN
Reta Rich / Executive Assistant
(337) 584-1403
COUSHATTA RANCH
T.A. Wier / Director
(337) 527-5353
COUSHATTA TRIBAL GAMING COMMISSION
Keith Wier / Gaming Commission Chairman
(337) 738-4301
DEPARTMENT OF ENROLLMENT
Lora Langley / Director
(337) 584-1465
DEPARTMENT OF HERITAGE
Jonas John / Director
(337) 584-1560
DEPARTMENT OF INFORMATION TECHNOLOGY
Chris Sylestine / Director
(337) 584-1557
LITTLE INDIAN SCHOOL
Heather Williams / Director
(337) 584-2002
COUSHATTA WELLNESS CENTER
Shonna Granger / Director
(337) 584-1520
COUSHATTA TRIBAL POLICE DEPARTMENT
Stuart John / Chief of Police
(337) 584-1457
TRIBAL HISTORIC PRESERVATION
(337) 584-1401
DEPARTMENT OF HUMAN RESOURCES
Shana Harmon / Director
(337) 584-1401
OFFICE OF THE TRIBAL COUNCIL
Landon Daigle / Administrative Assistant
(337) 584-1404
OFFICE OF THE TRIBAL ADMINISTRATOR
Christopher Langley / Tribal Administrator
(337) 584-1406
DEPARTMENT OF EDUCATION
Shirley Doucet / Director
(337) 584-1422
DEPARTMENT OF GROUNDS MAINTENANCE
Nathan Sylestine / Director
(337) 584-1431
DEPARTMENT OF HOUSING
Jill Gradney / Director
(337) 584-1567
DEPARTMENT OF MAINTENANCE
Jerreth Robinson / Director
(337) 584-1536
COUSHATTA TRIBAL FIRE DEPARTMENT
Leland Thompson / Fire Chief, Emergency
Management Director
(337) 584-1457
DEPARTMENT OF AGRICULTURE
Jerreth Robinson / Director
(337) 584-1536
DEPARTMENT OF ELDER SERVICES
Bridget Robinson / Services Coordinator
(337) 584-1498
DEPARTMENT OF HEALTH
Paula Manuel / Director
(337) 584-1439
DEPARTMENT OF SOCIAL SERVICES
Rayne Langley / Interim Director
(337) 584-1433
Building and Growing
After regaining federal recognition in 1973, the Coushatta Tribe began investing in a variety of enterprises in order to provide revenue for its tribal government and jobs for community members.
Chief among these enterprises is the Coushatta Casino Resort, which opened in 1995 and has grown into the second largest private employer in the state of Louisiana. The Tribe also operates a variety of smaller business enterprises, as well as health, educational, social and cultural programs, that have economic and social impact on the tribal and surrounding communities.
The Coushatta Tribe now owns roughly 5,000 acres of land in Allen Parish and more 1,000 acres in surrounding parishes. The land is used for Coushatta-constructed tribal housing, rice and crawfish farming and development of new business programs, as well as buildings to house the Tribal Government and Tribal Finance Departments, a Tribal Police Department, and Community, Health and Learning centers.