Tribal Events
Upcoming Events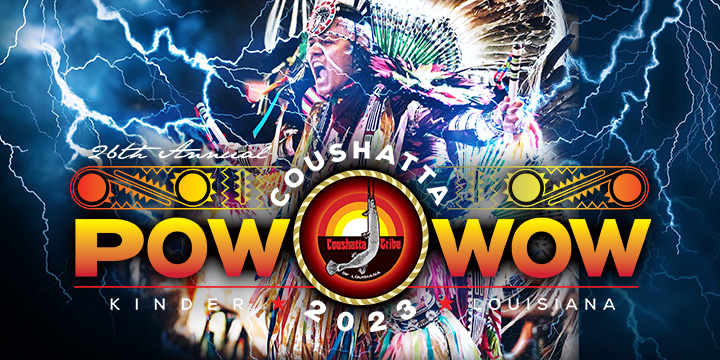 June 9-10, 2023
The Coushatta Powwow is one of the largest in North America, and is truly a one-of-a-kind experience.
Be sure to witness a Grand Entry, a rhythmic march that opens the competitions, when all of the dancers in full regalia claim the Dancing Ground to the accompaniment of tribal drums and singers.
This family-friendly event offers a look at the fascinating culture and heritage of Native Americans.
Veterans Ceremonies
In keeping with our native ways, we will always honor our veterans. We are proud to honor these noble individuals, offer our thanks for their service, and welcome all veterans to Powwow.
For more information, visit the Powwow website >