Our Culture
A Culture Rich in Courage
and Ingenuity
Our tribe works hard to preserve our Koasati language, crafts, longleaf pine needle basketry, and our cultural traditions, including dancing, clothing, food and music.
Our ideals remain important elements of our culture today. Our language is considered unique among Native Americans because it has survived in its purest form.
The Coushatta family unit continues to flourish and remains the cornerstone of Coushatta life.
The Symbolism of Our Seal
The colors represent the cycle of the seasons AND follow the patterns of the world
around us.

Black
(Night)

White
(Day)

Red
(Blood)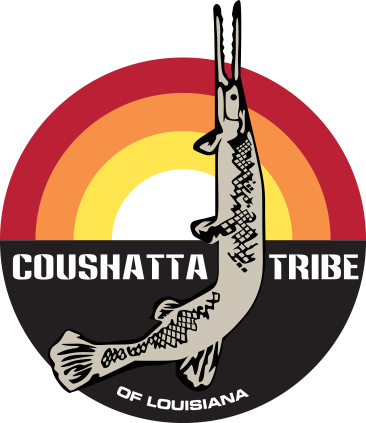 Red
(Blood)

Yellow
(Sun)

Orange
(Discipline)
The progression of colors mirrors the daily cycle of the sun. From sunrise at dawn, through noon, twilight, and into nighttime.
The Gar Fish
lepisosteus osseus
NITOBI (The Gar Fish) was an important source of the food and tools for the Coushatta people. The alligator gar symbolizes our tribe's history and respect for the gifts of the creators.
Kom-Ayiksa
Our Clans
Our tribal clans include the Bear, Panther, Deer, Beaver, Daddy Long Legs, Bobcat and Turkey.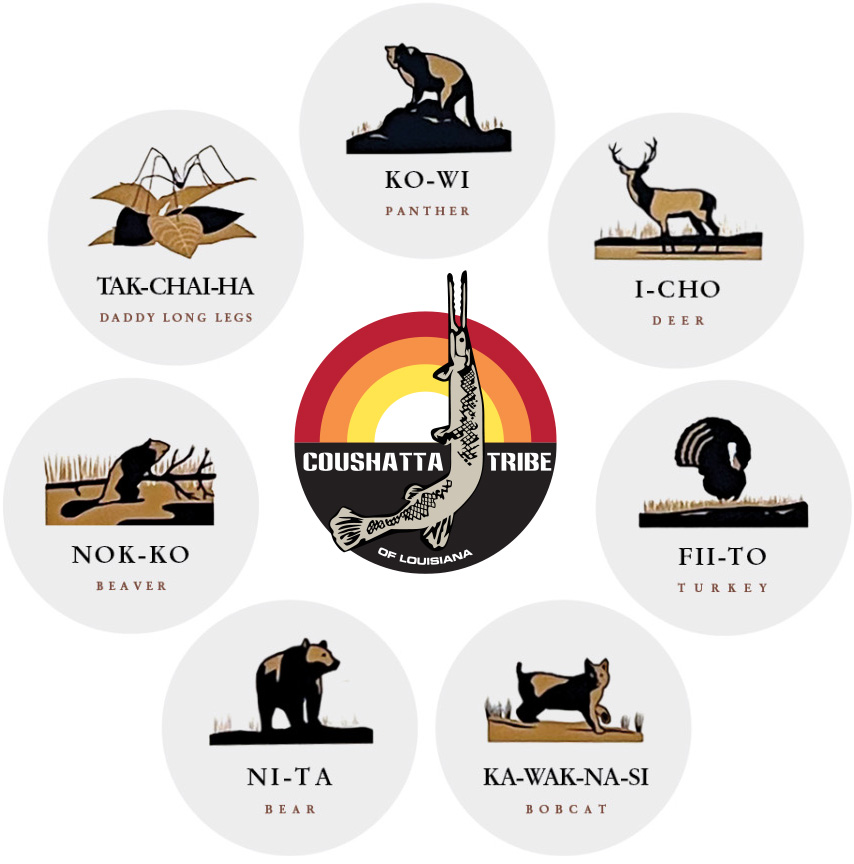 The Lost Clans of Coushatta
Fapli (Wind)
Hapi (Salt)
Albata (Alligator)
Waso (Wolf)
Our Tribal Clans are our extended families. Clan membership is inherited through the mother. Once we had eleven clans, today we have seven. Each clan is named after a significant element or animal.
Past and present, we proudly honor a culture rich in courage, ingenuity
and perseverance.